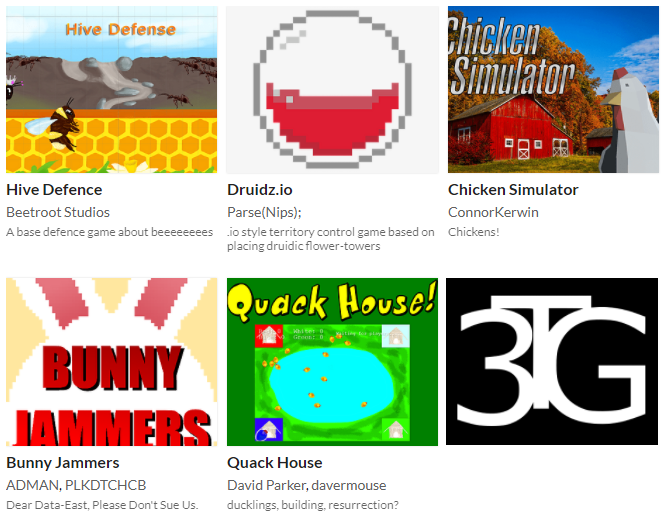 We said it would happen and it did. Once again under remote conditions (ongoing pandemic and all), teams gathered to pit their wits against Three Thing Themes and craft a unique play experience.
A mixture of students, alumni, and staff (and staff alumni) made five games over one weekend. You can check them out here: https://itch.io/jam/three-thing-game-march-2021/entries
In addition to celebrating all of the games and achievements of the weekend, we also ran the People's Choice award where the participants could rate one another's games.
The winners of the award are Beetroot Studios with their game Hive Defence. This team of now 3rd year students came out of semi-retirement to make a sort of tower-defence hybrid with the words: daffodils, bees, and crowd. You can play their game in the browser here: https://beetrootgames.itch.io/hive-defence
So a hearty cup of well done and the warm glow of peer approval to them.
You can see the results of itch.io's ranking here: https://itch.io/jam/three-thing-game-march-2021/results.
I look forward to next time (there is always a next time) which is likely around the end of October.