As a bit of a departure from the usual programme and to celebrate Hull's status as the City of Culture 2017 we decided to theme the latest event accordingly. Thus, all of the teams received the same three words provided by the CEO of City of Culture Martin Green:
Culture, Hull, Change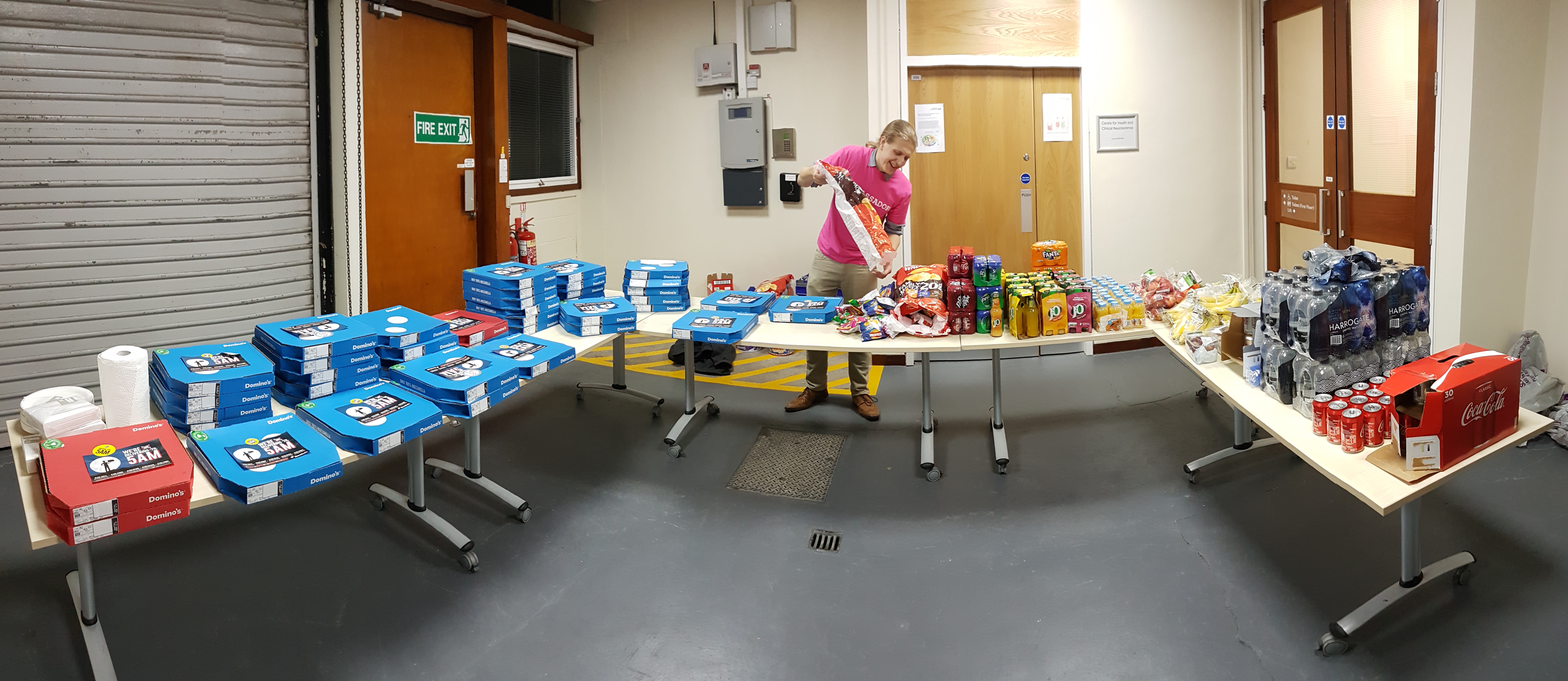 As usual there was a mountain of food for the hordes of ravenous jammers. Once again we are grateful to APD Communications for contributing to the food kitty and also we welcomed back their alumni team of developers.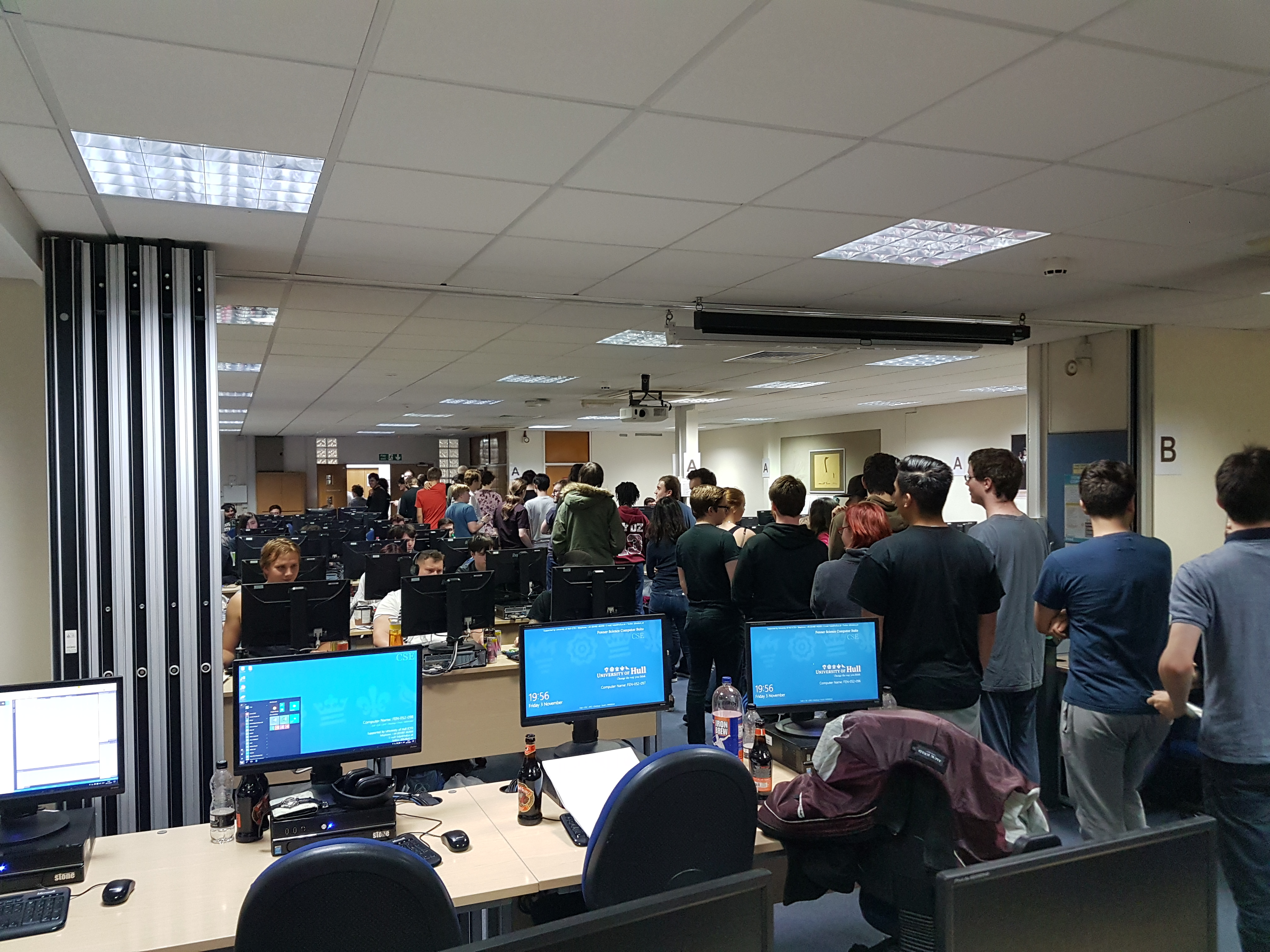 There was also a great showing from our talented musicians and sound specialists. They did some magnificent work taking comissions from the teams to create audio assets ranging from sound effects to background music and truly helping to make the games stand out.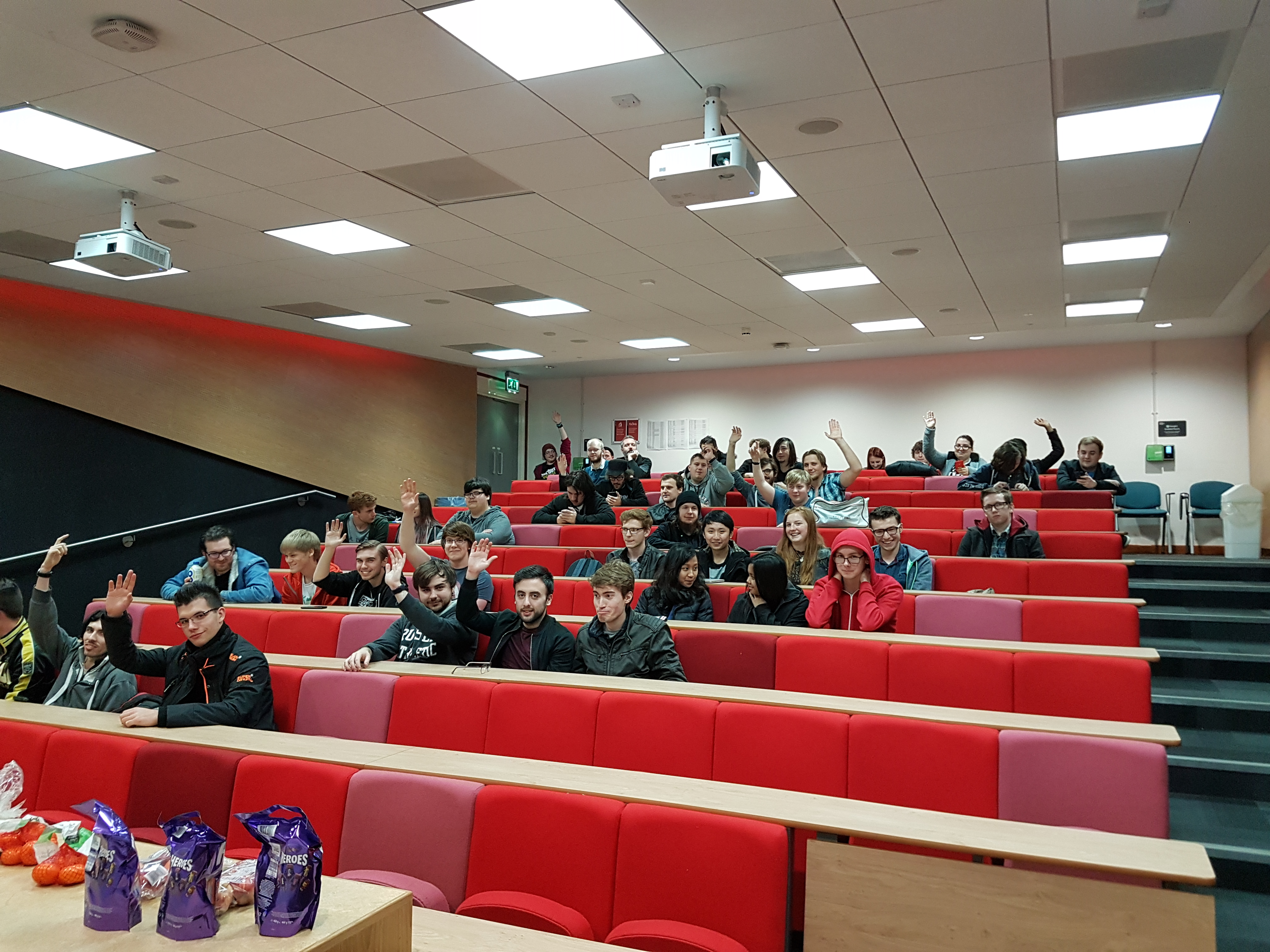 17 teams made it through to the judging which was a great achievement and an interesting variety of games were made despite being based on the same three theme words.
The winners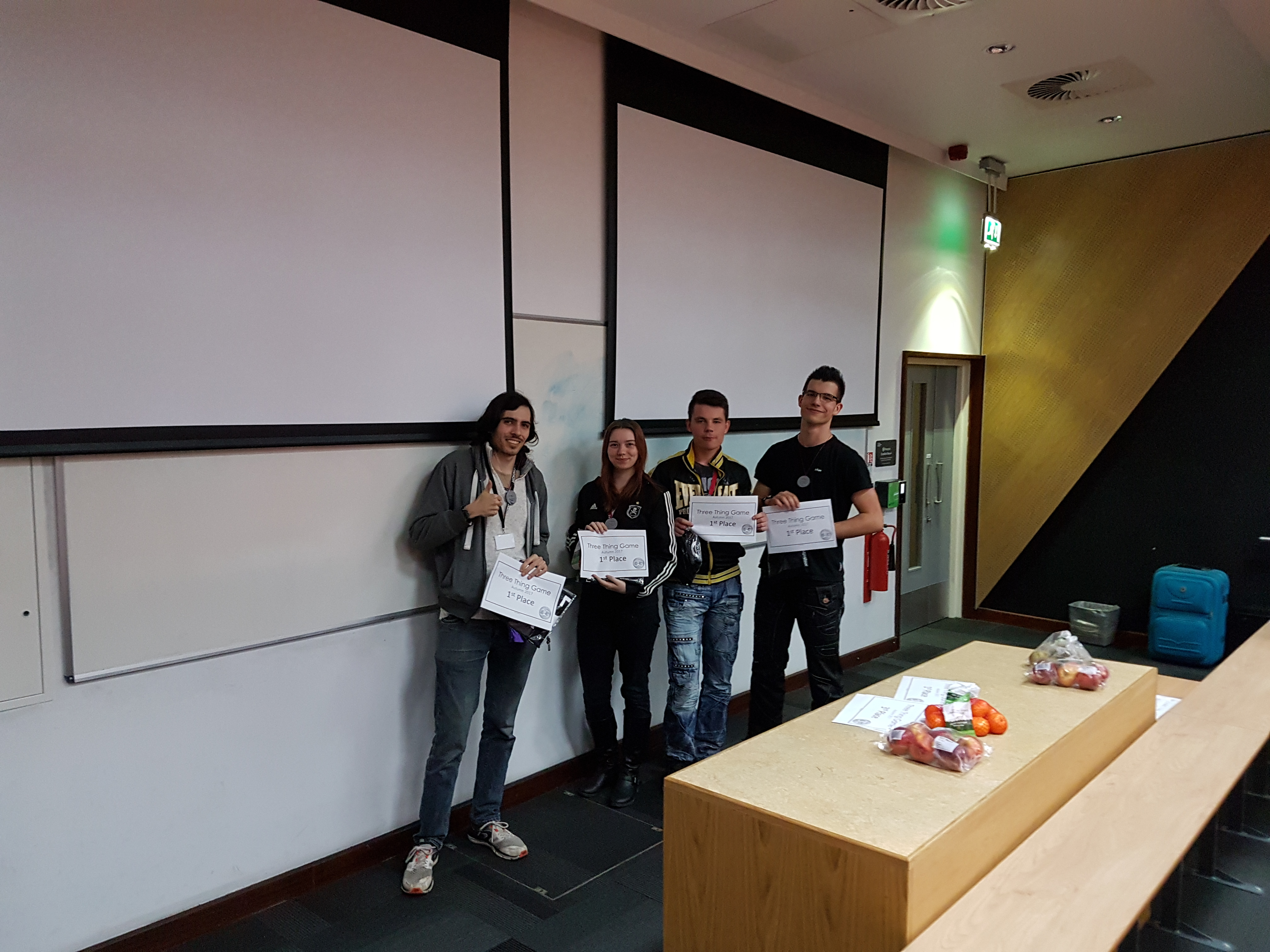 In first place is The Parsenips with The Evolution of Hull. Their creation is a set of Hull themed minigames that starts with Hull's beginnings as a whaling town. The city grows after each stage, and the next minigame has you flying Amy Johnson's Moth Flappy Bird style. Finally a neatly stylised Frogger inspired minigame requires that you navigate your amphibian across the river of Philip Larkin's prose.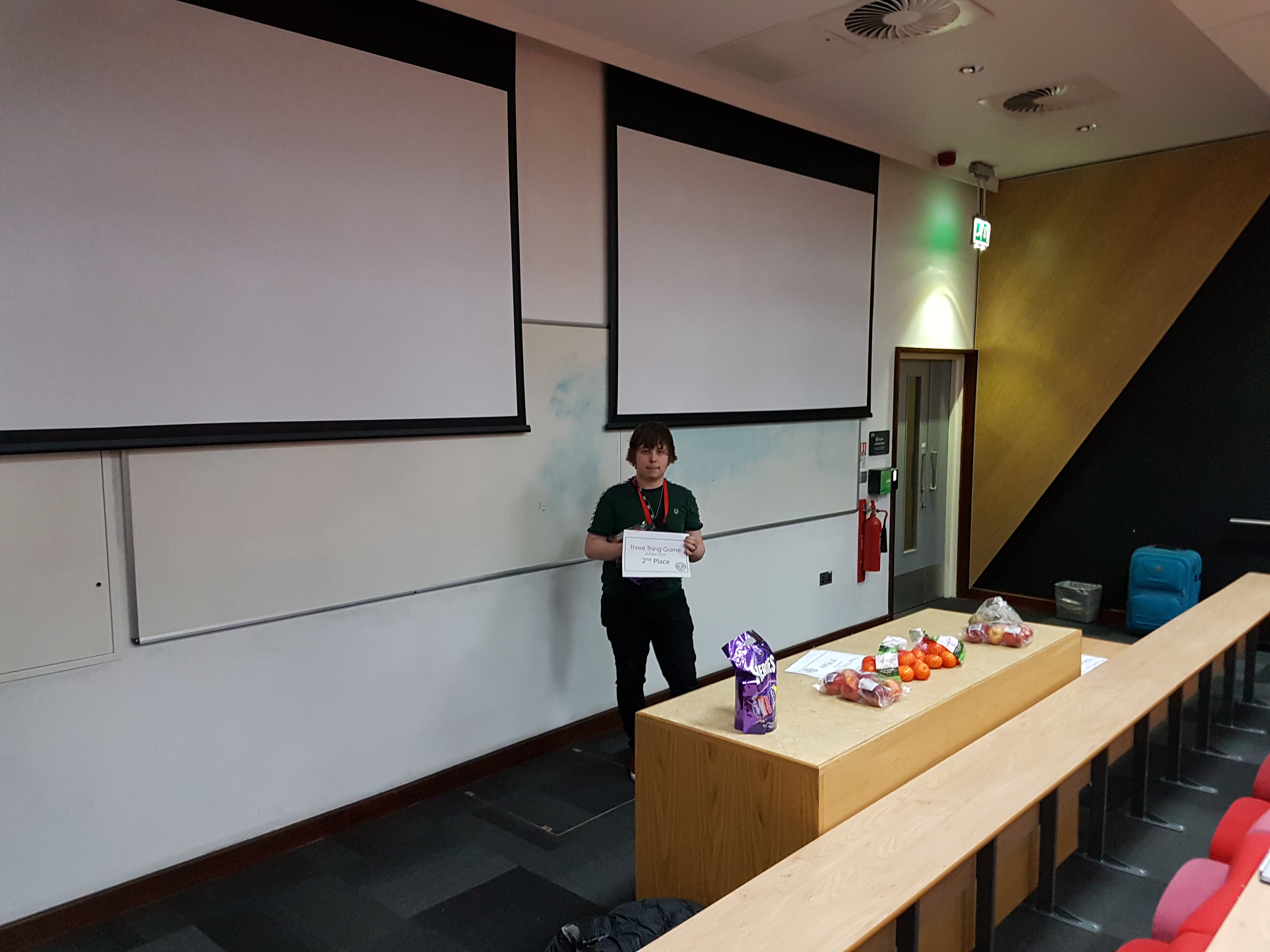 In joint second place the 'team' called Bob with his game Defend Your Culture. Last Three Thing Game this jammer took the top spot and so he is developing an impressive legacy of podium finishes. This time his game has a radar view of the City of Culture, with important landmarks identified on the map in need of your protection. Enemies of Hull are revealed by the radar sweep requiring some quick thinking and good memory to target them before or after they vanish from view until the next sweep of the radar.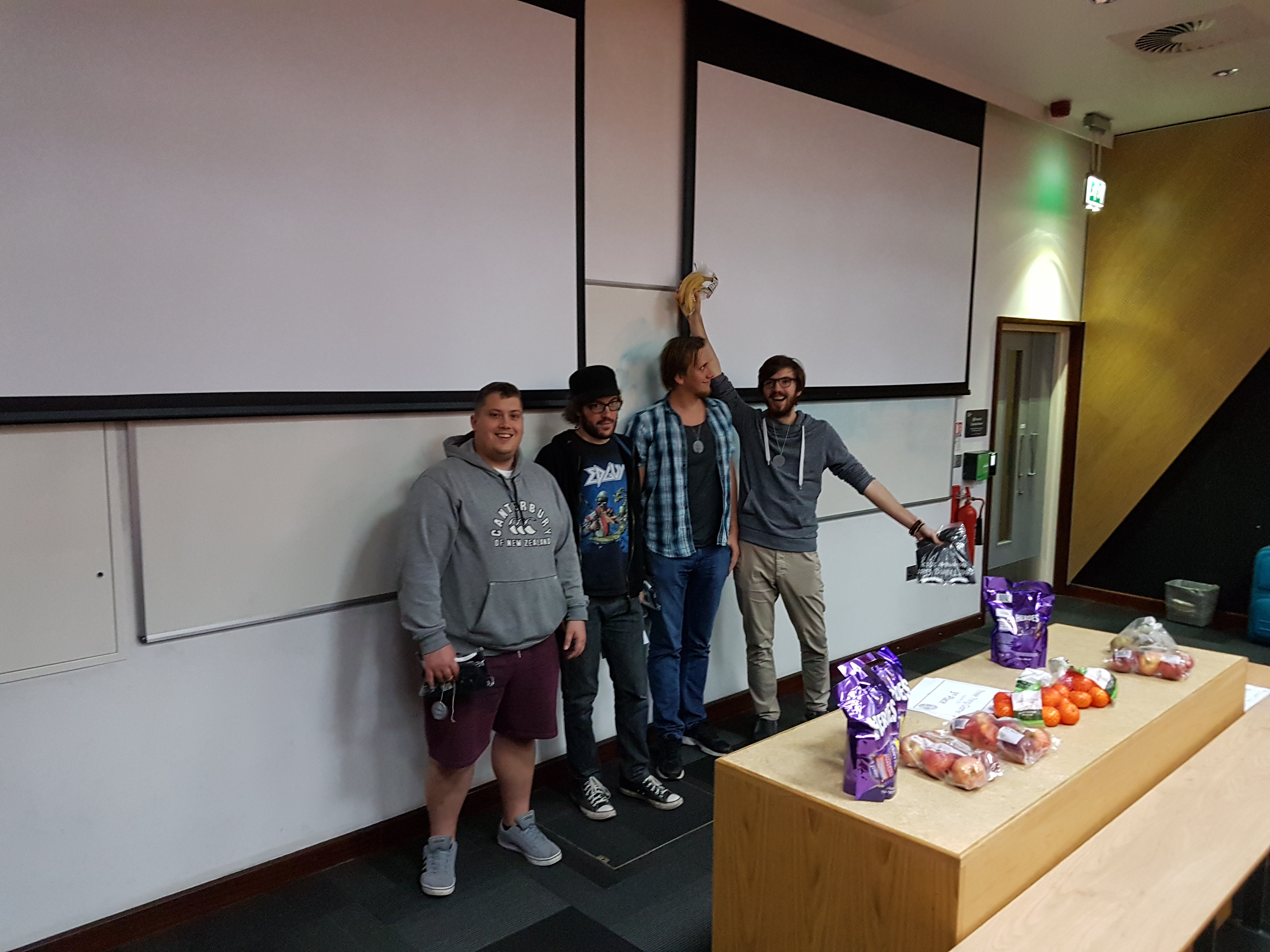 Completing the set as the other joint second place is the C Sharps team with their game The Flood of Culture. Their game harks back to the substantial flooding that occurred in the city a few years ago. Using an interesting flood fill mechanic, the player is required to place sandbags and barriers to prevent the spread of the flood through the level and save as many cultural artefacts as possible from a watery demise.