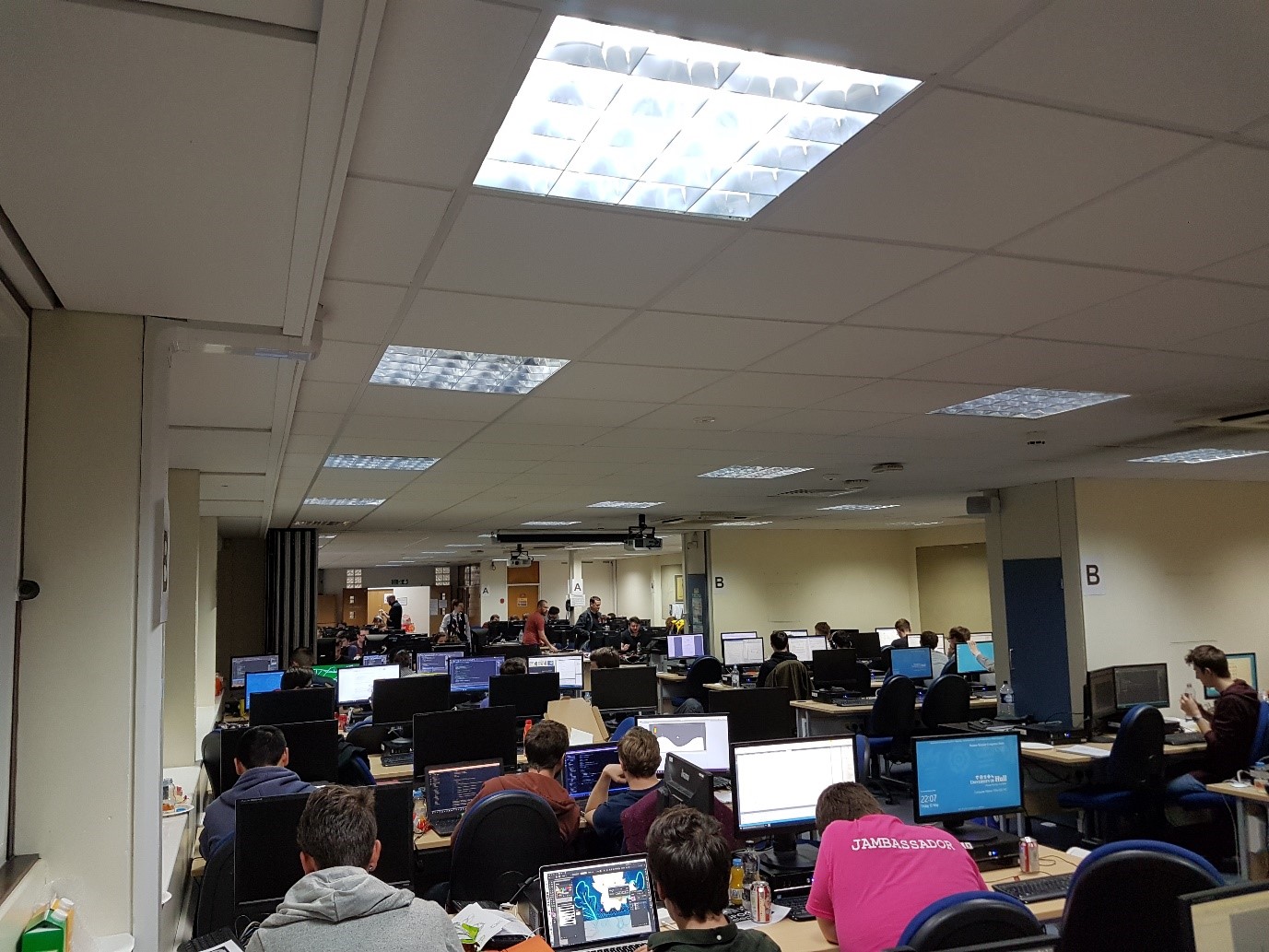 This time we ran a competition sub-category for games that make use of the #fizzyo device: https://github.com/Fizzyo/fizzyo-challenge. In summary, it is a device that measures breath output, and is used for Cystic Fibrosis patients as part of their physio programme. What does that have to do with a game jam you may ask? Well, I am glad you asked, because these devices can be represented as a single axis joystick (plus button) and so can be used as a control input for games. There is a framework and examples to allow you to use the devices with Monogame or Unity. The idea is that we can make games that encourages (in particular) younger physio patients to complete their physio and using the correct technique. Lee Stott from Microsoft gave a great talk on why it is so important to do things to help cystic fibrosis sufferers and the #fizzyo project for games.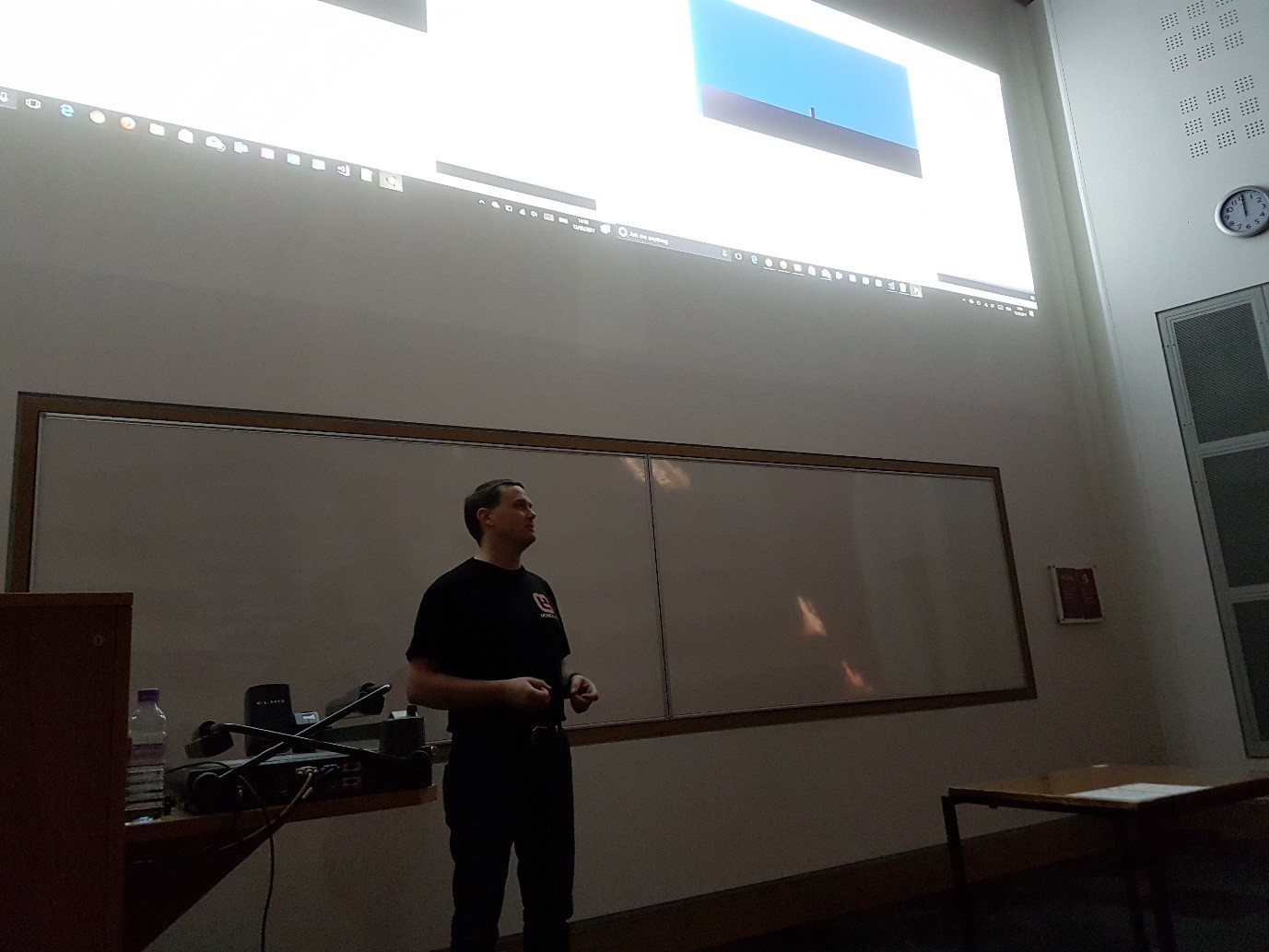 We also had a guest talk from Simon Jackson, a professional software developer with long time experience with Monogame and Unity and intimate knowledge of the workings of the #fizzyo device.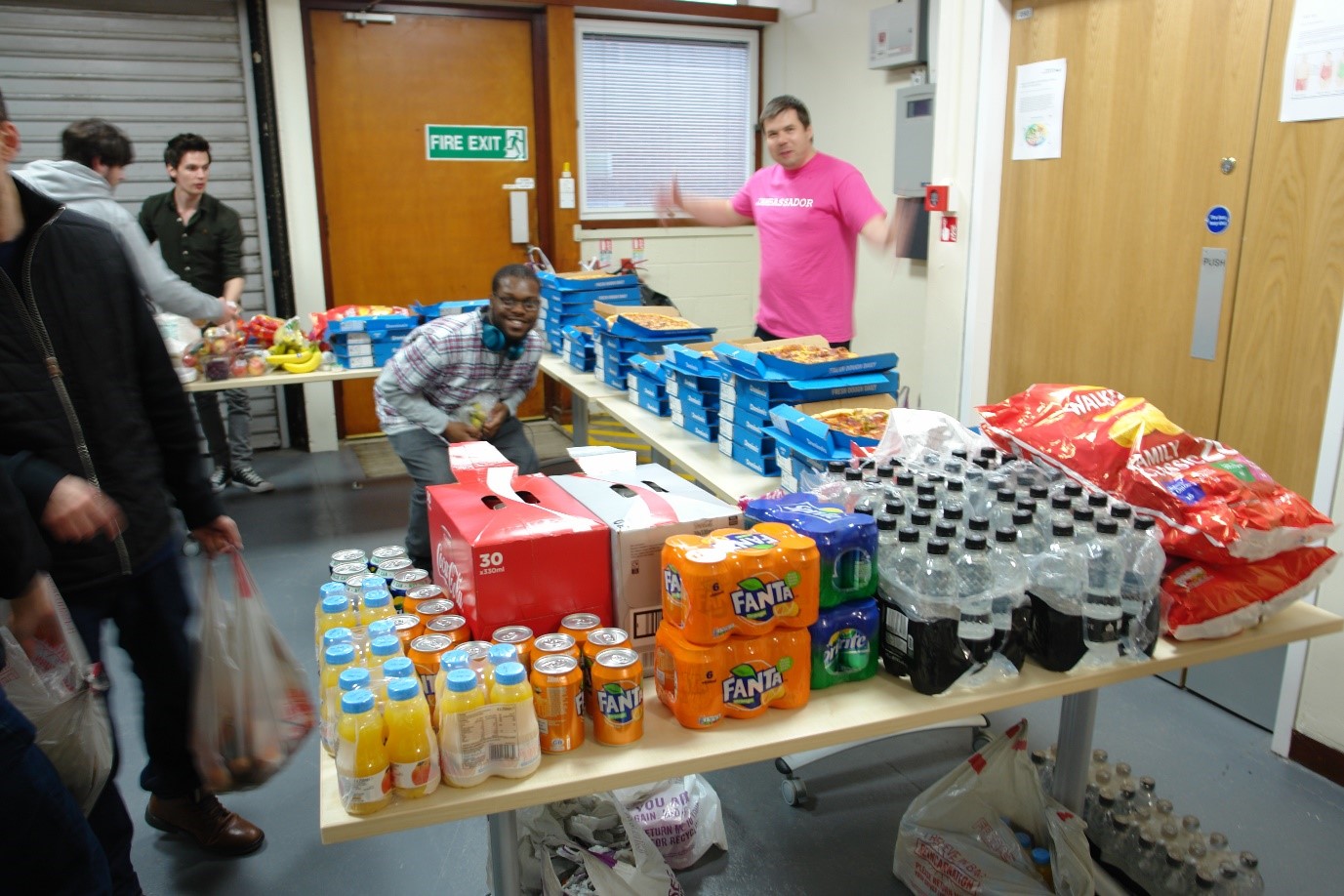 This mountain of pizza was sponsored by APD Communications, a local employer of our students. They also sent a team of developers (former graduates of ours) to relive the glory days and take part in the hackathon.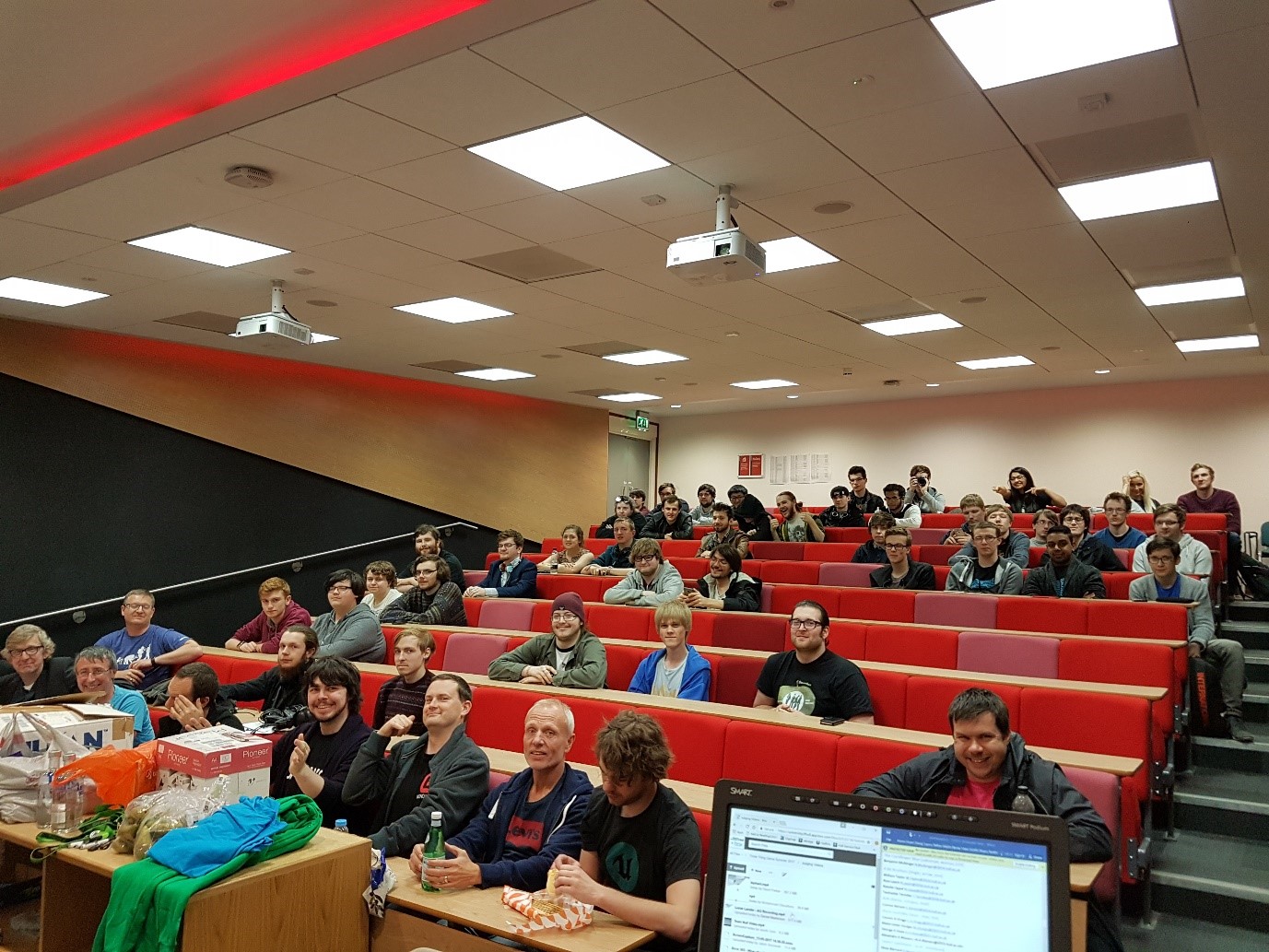 In the end a mixture of tired contestants and eager judges gathered for the final judging and there really were some great games made!
Fizzyo Games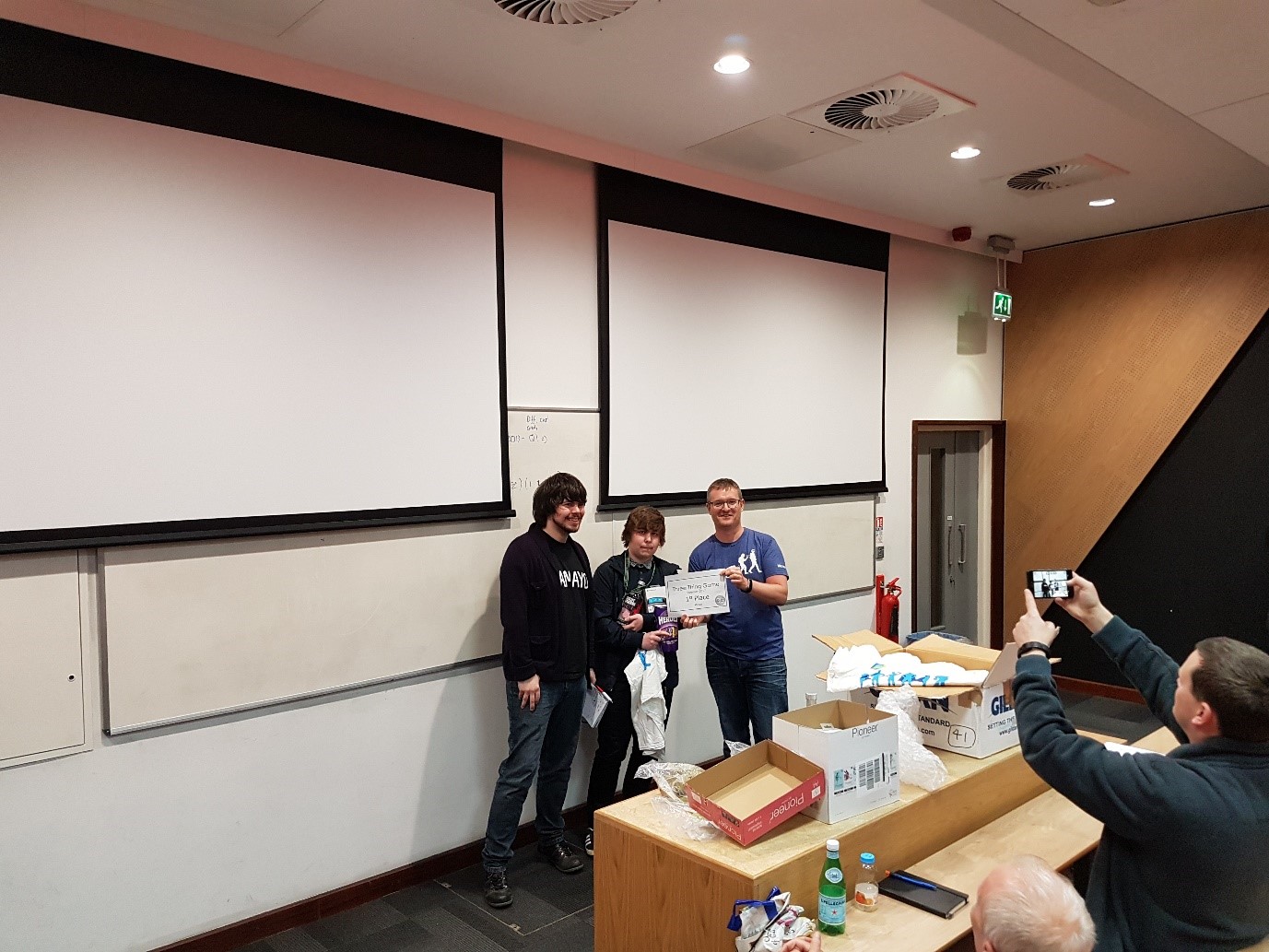 In first place is Llama Dash created by a team called 'Bob'. With the words llama, octopus, and duel Connor Kerwin created an infinite runner game that gave real consideration to the physiotherapy routine of young cystic fibrosis patients and how that fit in to the game. Extra impressive for a team with a solo member.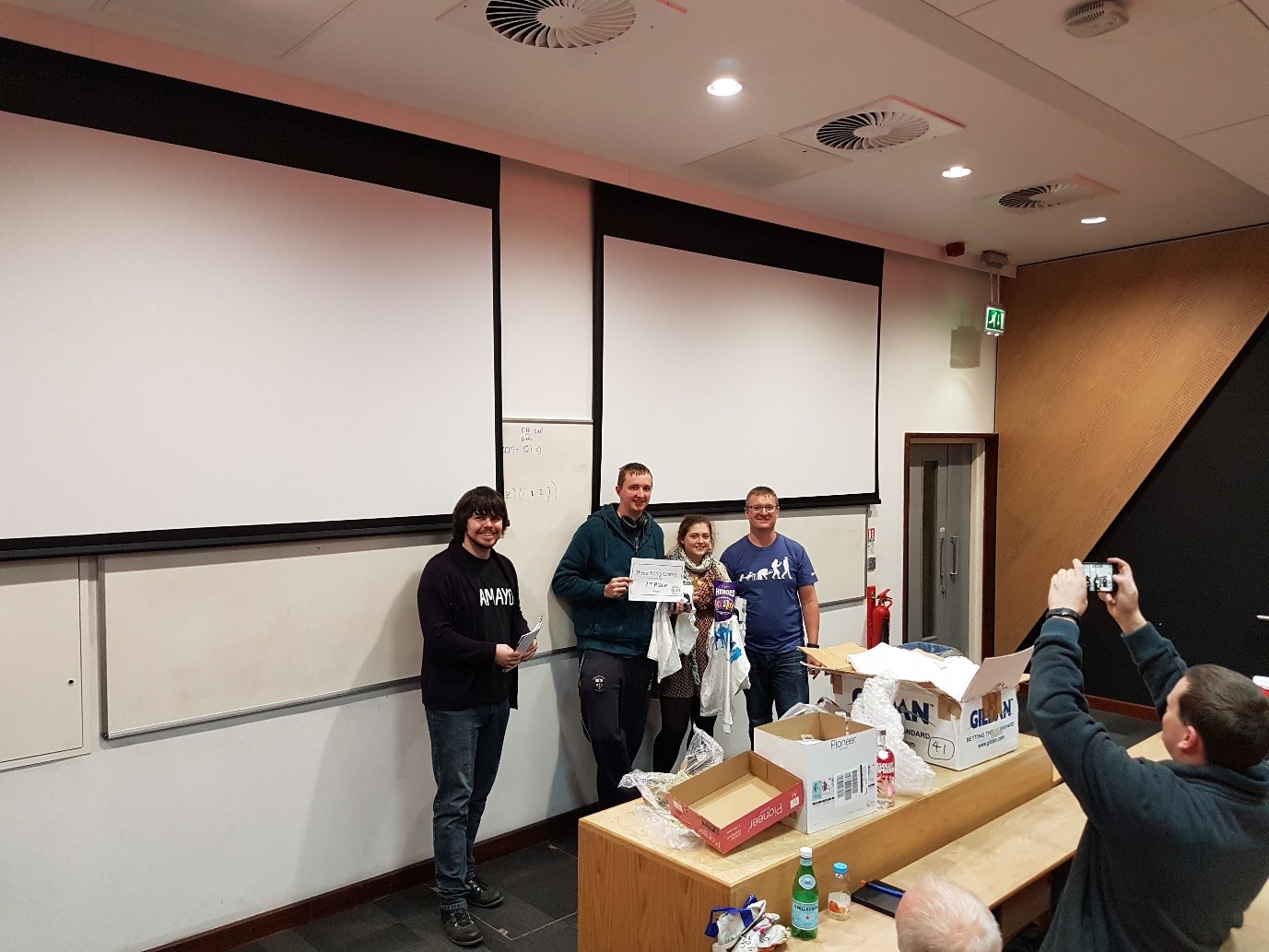 In second place, the pair of programmers in the 'Seedlings' team created the Blossoming Bakery game using the words blossom, pie, and procedural. Their game is a multiplayer turn-based procedurally generated board game that is designed to allow both cystic fibrosis patients and their friends and siblings to play together. Clever mechanisms in place to encourage the correct use of the #fizzyo device.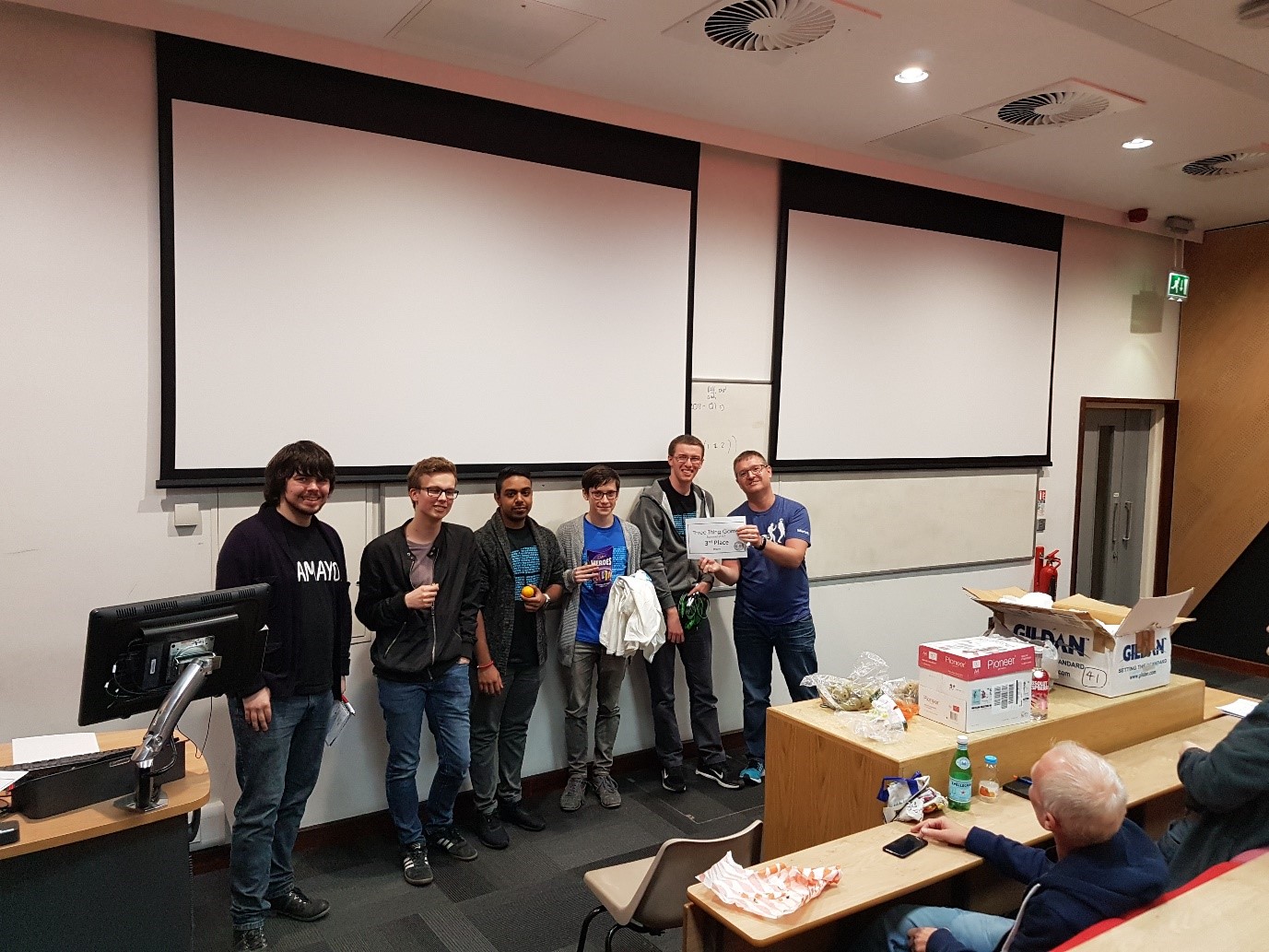 In third place, DP's Meme Team, a developer quartet, created Dragondoom inspired by the words dragon, magic, and apocalypse. Their game has #fizzyo users embodying a fire breathing dragon defending itself against swarms of malevolent wizards.
Non-Fizzyo Games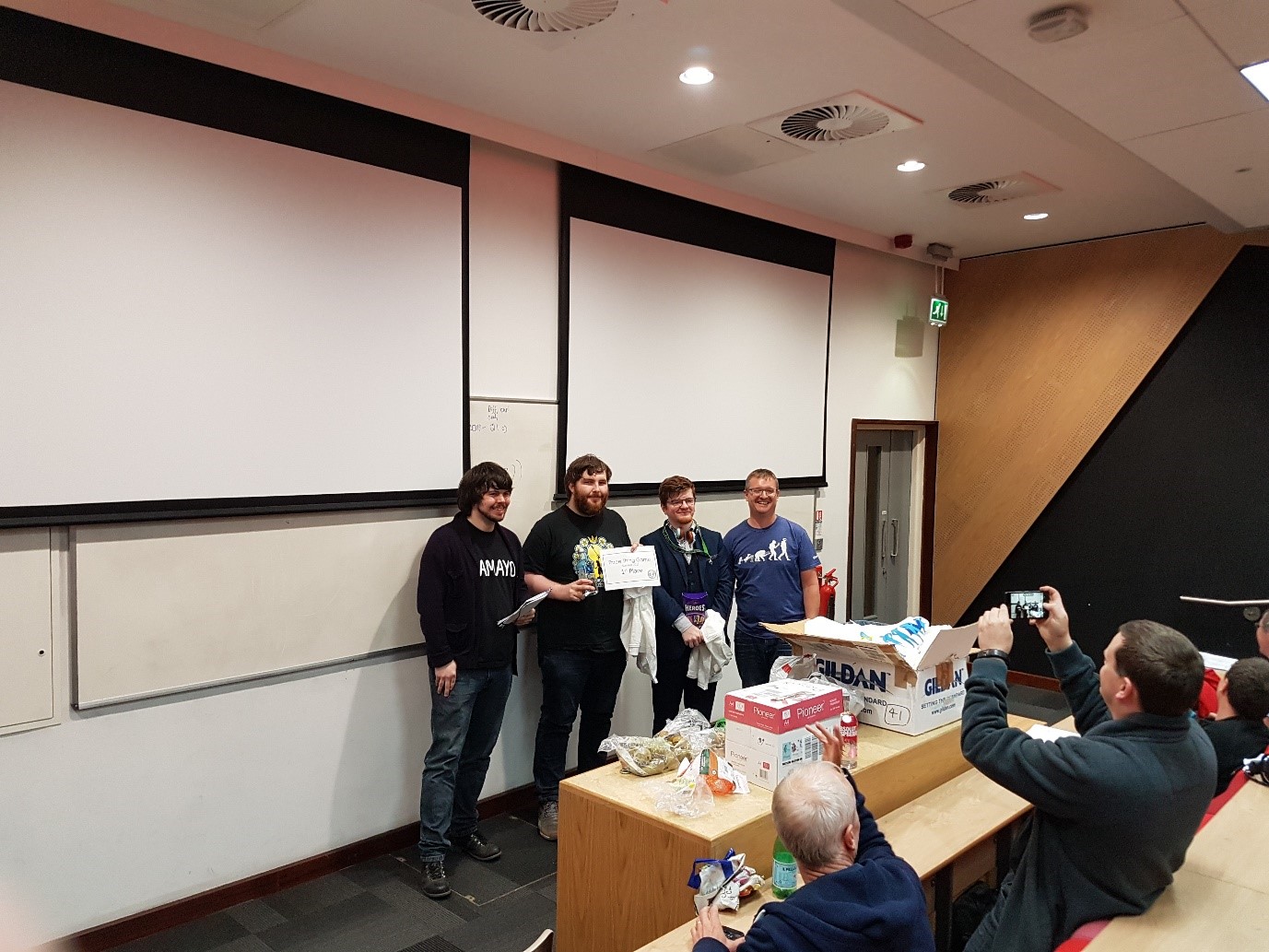 In first place is Lunar Lander with their game A O. Using their words ASCII, ambient occlusion, and psionic, they created a visually impressive procedural world. It reminded me a little of the retro classic Gauntlet, though it looks nothing like it.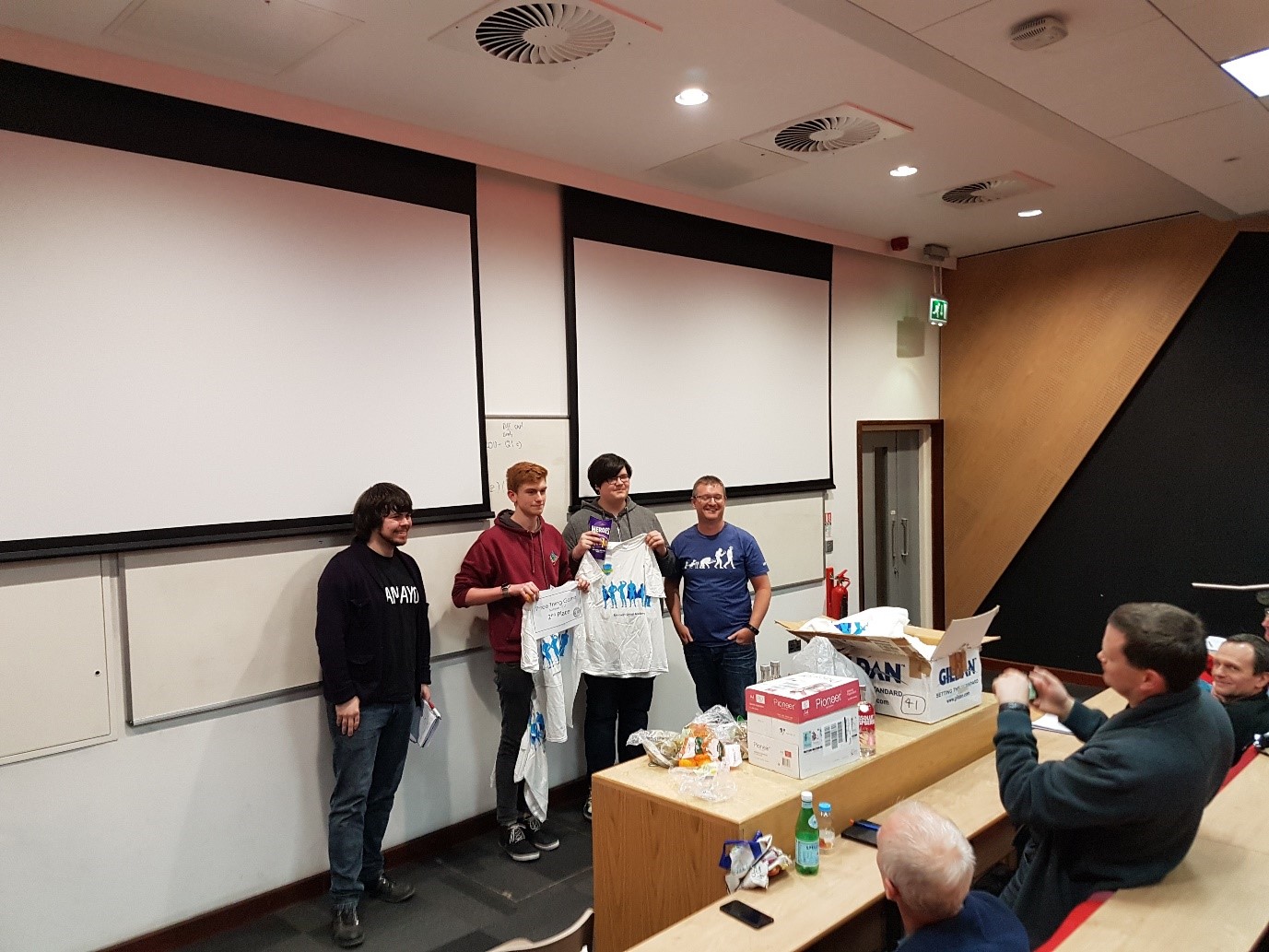 In second place the team called ["hip", "hip"] (hip hip array – programmers' joke) made a charming multiplayer space invaders-esque game called Condimental where the ships could move freely on a circular track and shoot the centrally spawning tomatoes to fill their ketchup bottle. Ketchup, race, and psychedelic were their words and it is all the more impressive that these are A-level students that were only introduced to games development using Monogame a few weeks ago.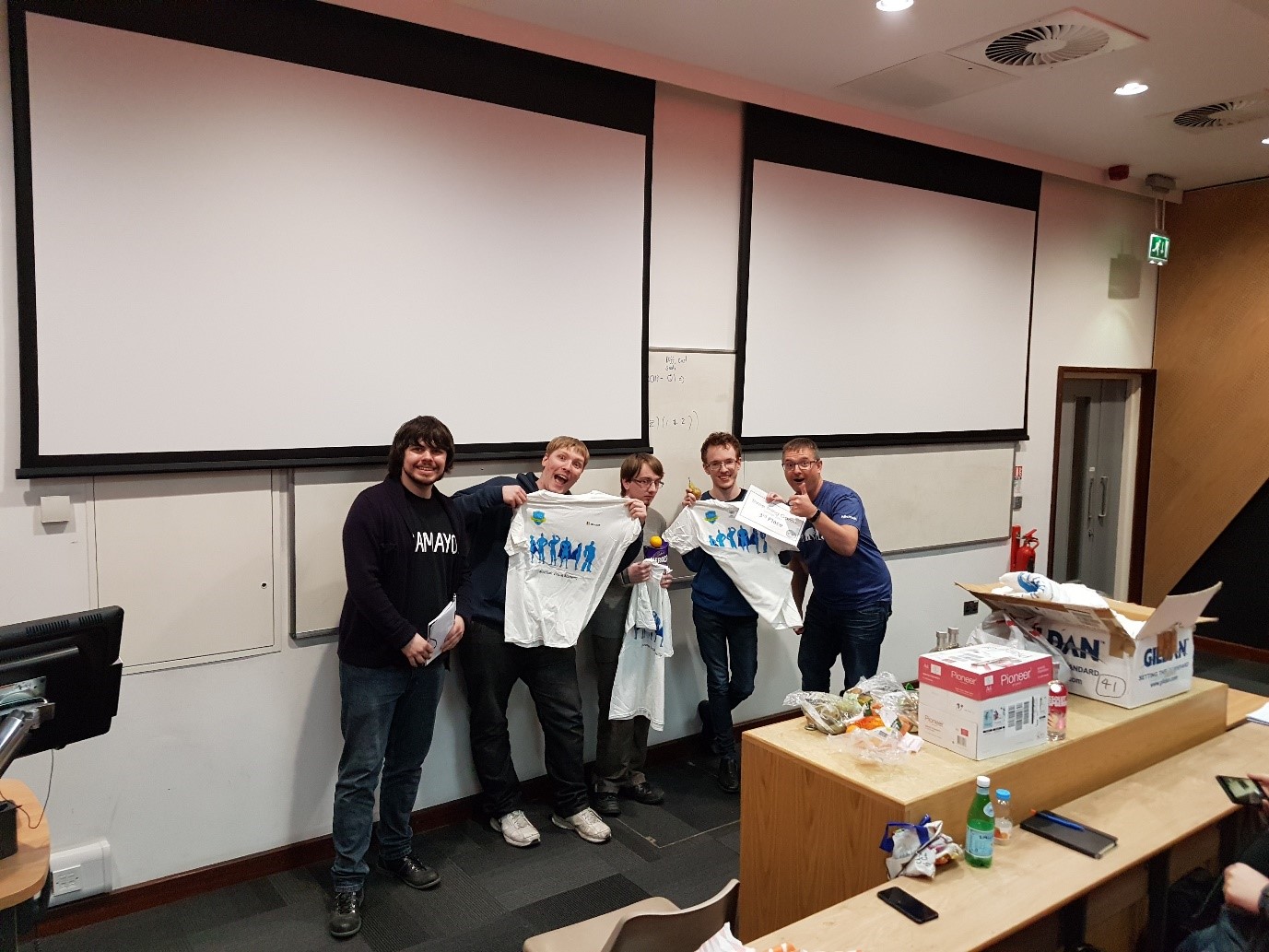 In third place the team called 'Oops' created a game of two halves called Gorilla Gauntlet using their words ape, surfing, and arena. In their game an obstacle filled race on surf boards culminates in a one on one battle arena.